I believe the best way to bring out a lesson and illustrate something is to tell a story. That's why I like telling stories, especially stories of people who are doing great things. It is my hope that someone will consume those stories and get inspired. Maybe they have been on the fence about an idea for a long time and reading about someone who was in the same place as them and overcame can be the impetus they need to move forward. That's why I am committed to seeking out Caribbean people doing great things in my eyes and sharing their stories.
Continue reading and let us dive into an interview with my friend Donnarieve Thomas and learn more about her story and how she was able to build a stationary and school supplies business in Grenville Grenada.
Tell me a little about who you are?
I am Donnarieve Thomas, affectionately known as Teacher Donnarieve or Ms. Dee, part-owner and founder of Dee's School and Stationery Supplies. I am a daughter of the soil! Proudly Grenadian! I left Grenada in 2011 to pursue a Bachelor's Degree in Special Needs Education at the University of Trinidad, and Tobago later went on to complete at the Florida Atlantic University. I now live in the beautiful province of Alberta, Canada.  
I am fierce, brave, grounded, humble, a go-getter and passionate! 
Before Dees, my entrepreneurship span back to selling hair and T-shirts out of my home. I was fixed on opening a hair shop and was very disappointed when that dream did not become a reality. However, God had a better plan and knew exactly where he wanted me. 
What is your business all about?
A stationery shop with a difference!  
Long gone are the days where Stationery is bland and boring!  
We bring the BEST from the stationery and school world at an affordable price! We own and operate a stationery, school and office supplies business in the heart of Grenville that supplies not only schools but offices and businesses with aids and supplies. We pride ourselves on being unique and trendy! We also offer services such as Printing, Laminating, photocopying, binding, and so much more! 
What were you doing before you started your business?
I entered the teaching world at 18 under the watchful eyes of Mr. Evelyn J Frederick and Ms. Marcia Francis at the Paraclete Government School. I spent over 14 years in the classroom as an Elementary Teacher. My latter years were spent in the classroom as a student. It was during that time as a student Dees was birthed!  
What inspired you to start your own business?
A supplies Closet! Lol! 
I always knew I wanted to own and run my business. As I said before, I was bent on this business being a hair shop. However, God has a way of guiding us into the lane he knows we will thrive and prosper, and he knows exactly where I need to be to make our difference today. One of the most challenging aspects of teaching was finding the right resources to aid in classroom lessons and finding resources our students can use to make learning fun and exciting. I am not knocking the bottle caps we use as counters, but every teacher I know will prefer a bag of counters with different shapes colours where you can have multiple lessons deriving from that one bag of counters. 
Upon entering the University of Florida, I was hired as a part-time teacher at the AD Henderson FAU High School. During the walk-through of the school, I was in awe at the resources available to every teacher. My classroom was fully equipped with every device, Stationery, learning aid I needed. Then, there was the supply closet. I love the supply closet. I love going to the closet at the end of the day to find the materials that I need for my lessons the next day. It helped my day run smoothly and made teaching so much fun! My exceptional learners excelled and were not left behind because they had the right resources to work with. I couldn't stop thinking if only we had these materials available at an affordable cost in Grenada. I knew then, and there I was on to something good. I started praying about it and just asking God to guide and lead. I pitched the idea to my family of opening up a stationery and school supplies business where teachers, parents, schools, and other entities could find resources that were not readily available in Grenada at affordable prices. They were all on board. Dees was birthed with continued prayer, a great support system, and help from my then principal, who gave me all the vendors' lists to make the purchases. After completing my studies, I returned to Grenada for a year, where I dedicated time and effort to open the doors of our business. On June 16th, 2016, the doors of Dees officially opened to the public. 
What obstacles did you face in starting your business, and how did you overcome them?
After research and consultation, there was a target figure that we needed to start the business. However, we were not close to that required amount, and we did not foresee ourselves taking a loan to do so. We went back to the drawing table and decided to start with what we had. However, when we reached out to our suppliers, we wanted to decrease the amount we were taking to start up, but they worked with us, and we were able to start with exactly what we envisioned!! To this day we are still working with these suppliers.   
Another obstacle was finding the right location. We wanted a location that was central. We did not find that initially, but we work with the location we had. 4 years later, we are at an ideal location for our business. 
What's next for you and your business?
Expanding outside of Grenville. Owning our own building. 
What is your best advice for people looking to start a similar business?
 

Prayer.

 

Solid Business plan and team.

 

Do your research.

 

Educate yourself on the Market you are getting into.

 

Build healthy relationships with other business entities.

 

Keep the competitive spirit out the door. We win when we collaborate

 

Consistency.

 

Stay focused on your niche. 

 

Deliver an experience your customers won't forget

 

Think Omnichannel 

 

Be Humble 

 
What is your favourite part of being an entrepreneur?
Being able to meet the needs of our customers. 
Waking up to messages like "Ms. Dee my child/children love the books, or games we got from the store or a teacher sign of relief when he/ she find an aid that can assist them in the classroom. 
Which book has inspired you the most OR your favourite book?
Rich Dad Poor Dad by Robert Kiyosaki

 

Women and Money by Suze Orman 

 
What motivates you?
My Goals 

 

My Passion 

 

My Employees 

 
Where do you see yourself and your business ten years from now?
In two and a half years, with God's grace and guidance, I will be completing Law School and hoping to continue being a service to the Indigenous Communities within Alberta. 
Dee's will be housed in its own building. 
An expansion affording us the capacity to employ more people. 
Share with us, what was your favourite takeaway from Donnarieve's story?
I recently launched my complete social media masterclass. People can learn everything about social media, from content creation to running ads. You can find more about the social media masterclass here-  Social Media Masterclass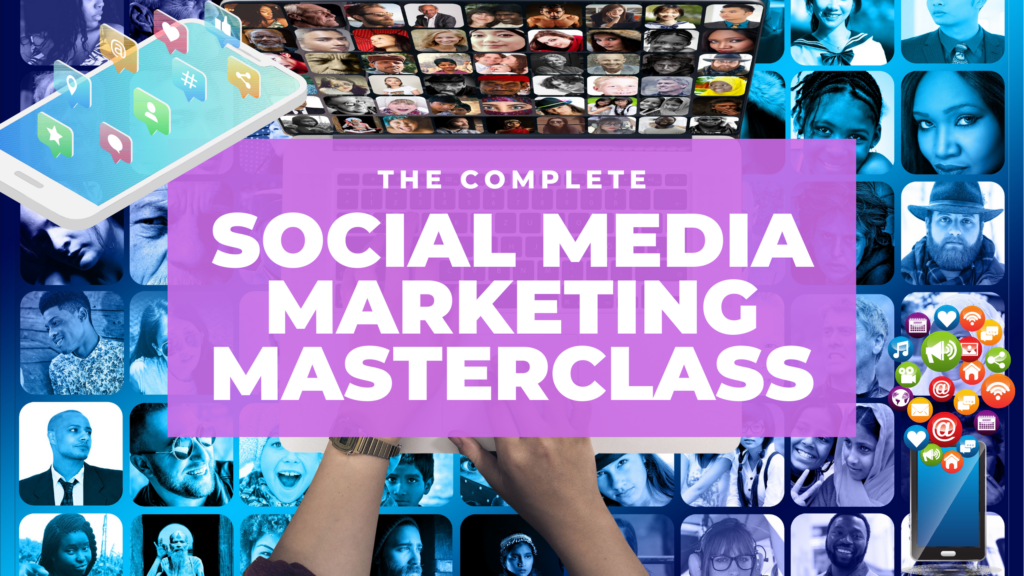 Comments
comments